New income tax slabs after budget 2020
This post was most recently updated on March 22nd, 2021
New income tax slabs after Budget 2020
in Budget 2020; Indian govt has proposed new income tax slabs for Indian citizens. lets have a look what are the changes here:-
Do not miss to check the new income tax calculator to compare the new and old tax slab in the bottom of the article:-
New income tax slabs after Budget 2020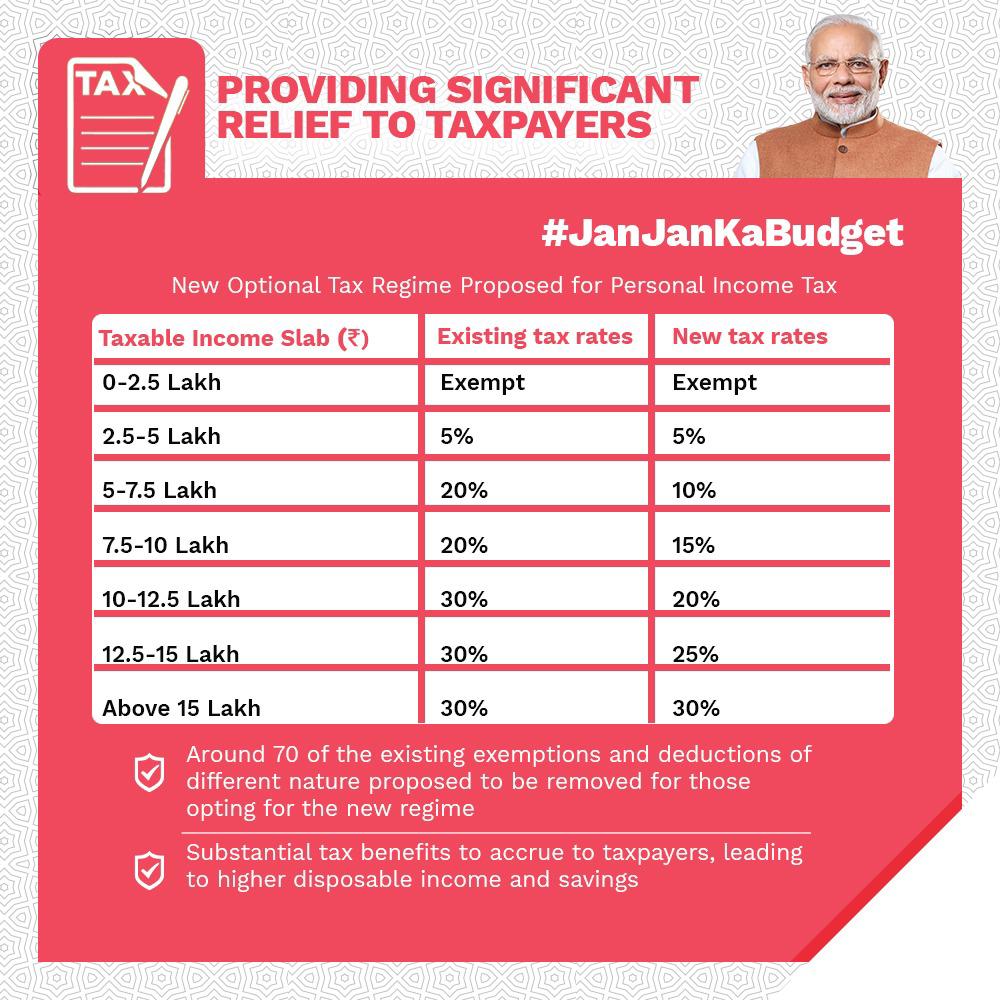 Source – Twitter
link – https://twitter.com/nsitharamanoffc/status/1223528702278918146?s=03
What is the impact on personal income tax after budget 2020?
Before you get excited about the new tax slabs you need to keep in mind that the new tax slabs are optional; If you opt for these tax slabs then you won't be able to claim any exemptions which you were claiming now. here is the list from moneycontrol.com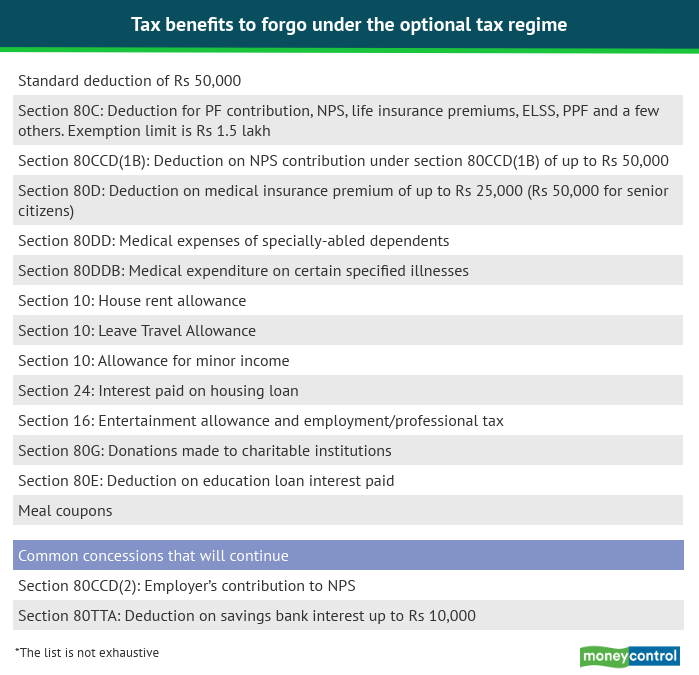 look at what exemptions you can claim as per old tax structure here – Tax saving options for salaried employees
This means that you have an option to stick to the current income tax slab if you want to claim any exemptions like house loan interest, 80C, NPS etc. If you don't want any exemption then you can opt for the new tax slab.
Which tax option to select after Budget 2020
We will do a detailed review of what is the impact on each tax bracket after the new tax slab. we will evaluate what benefits you can claim if you stick the current tax slab compared to what benefit you will have if you switch to the new tax slabs.
There are lot of clarification still pending with Finance ministry with respect to
if you move to the new tax regime can you switch back to the old one?
There was a mention of removing 70 odd exemptions out of 100. what does this mean? clarity awaited for this.
Please subscribe to the blog to get latest updates on tax changes.
Here is a quick calculation by moneycontrol.com on how the new income tax slab regulation impacts on your taxes:-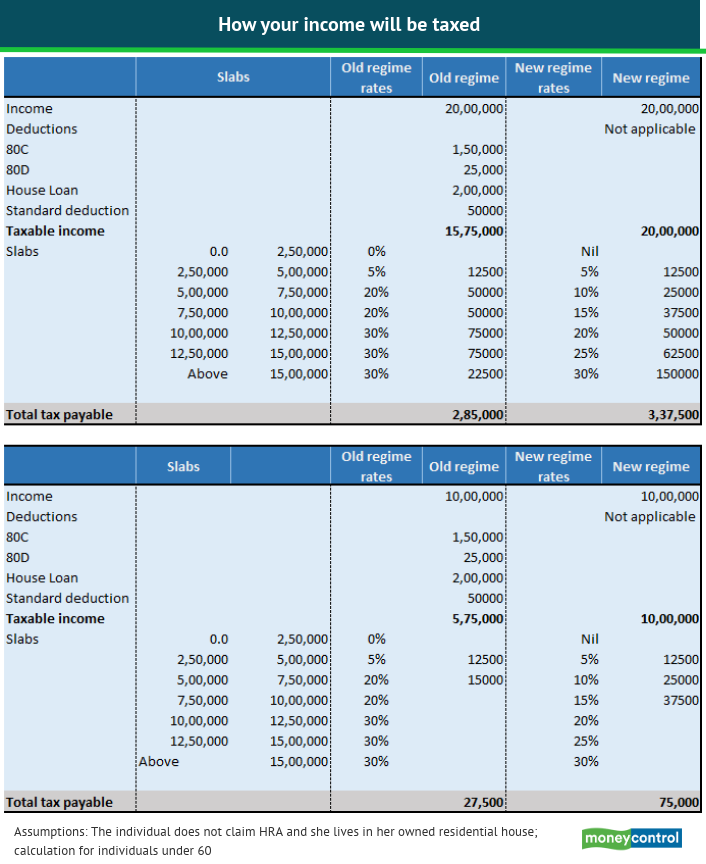 New income tax calculator to check which tax regime is good for you.