This post was most recently updated on November 25th, 2022
Porinju Veliyath is one of the most famous names in the Indian stock market. Economic times recently called him 'small-cap czar'. Porinju Veliyath came to the limelight particularly in 2017 when the Indian small-cap stocks were roaring and it felt like there is no looking back for Porinju Veliyath. In this article let's look at Porinju Veliyath stocks portfolio.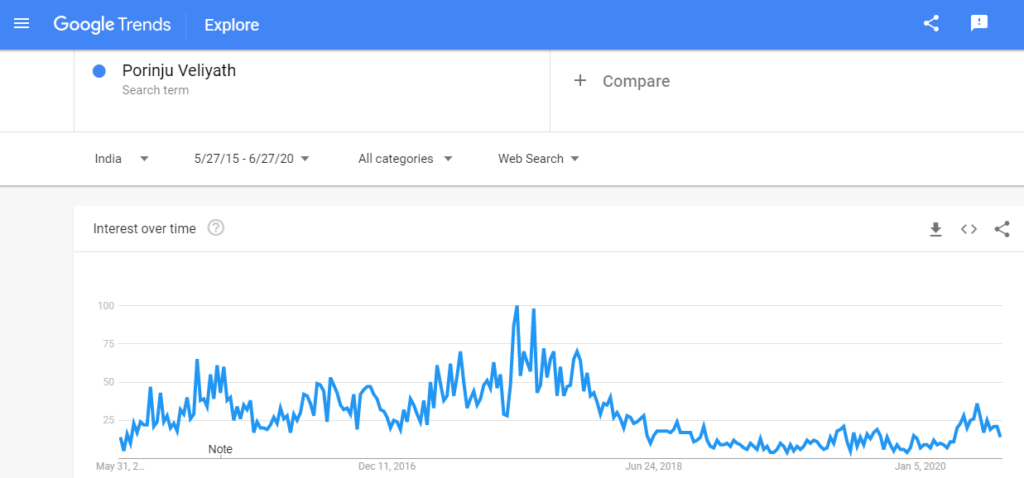 Porinju Veliyath's popularity was sky-high in 2017. Whatever stocks he touched were considered goldmine and investors rushed to buy those stocks.
Porinju Veliyath personal story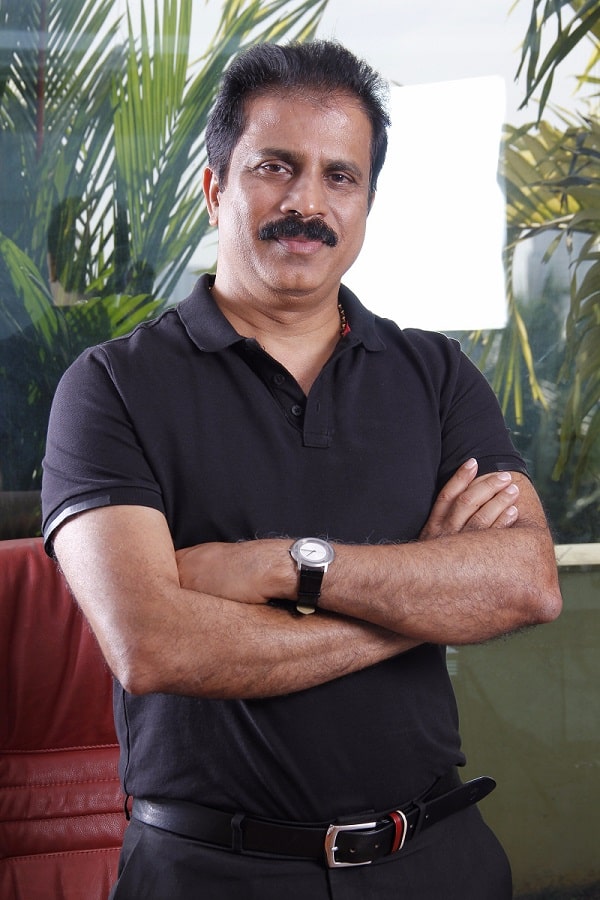 Porinju was born in a lower-middle-class family in Chalakudy village, Thrissur near to Kochi city and Athirappilly Falls in Kerala.
Porinju Veliyath's family had gone through deep financial crises when he was only 16 years. The condition was so vulnerable that they had to sell off their homes to repay the debts. At a very young age, Porinju Veliyath decided to do a job to support his family in such a dreadful situation. He joined as an accountant in a small firm, and he was getting Rs.1000 as a salary.
To save on rentals, Veliyath enrolled in the law program at Ernakulam Law College, which offered cheap accommodation and a canteen to its students that's where he completed his law education.
Porinju likes to share his personal stories about his farmhouse in Kerala. You can see videos of his beautiful farmhouse via his Twitter account here:- Porinju on twitter
How did Porinju Veliyath get into the stock markets?
Porinju Veliyath developed his interest in stocks early in his career. He realized that to make it big you need to get into stocks. So after his study in law, he headed to Mumbai(then Bombay) to start his career in stock markets.
1990 Porinju Veliyath moved to Mumbai to try his luck in stock market trading. He joined Kotak securities as an office clerk and then as a trader where he learned all the skills required to be a successful trader. Later he joined Parag Parikh Securities in 1994 where he worked as a search analyst and fund manager until 1999.
Fun fact about Porinju Veliyath:- Porinju Veliyath thought 'Porinju' is a difficult name to pronounce so he called himself 'Francis' which is the English version of 'Prorinju'. He remained as 'Francis' until he became famous.
By 1999 Porinju learned all that was required to be a successful investor/trader; he moved back to Kochi in 1999 as he didn't like Mumbai's lifestyle. After moving back to Kochi he did his first big investment in Geojit Financial Services, mopping up as much as 8% stake in Geojit Financial Services.
The Geojit Financial Services was trading in single digits at that time, and Porinju was confident that the stock will hit 1000! The stock eventually hit 280 in 2006 giving him a huge return on his investments!
Some of his famous investments are in stocks like Wockhardt, Orient Paper, Piramal Enterprises, Shreyas Shipping, Balaji Amines, Force Motors, Biocon, and Jubilant Life. He has generated huge returns out of these stocks both for himself and his PMS Equity intelligence.
Porinju Veliyath investment approach
Porinju Veliyath calls himself a value investor. He likes to tap into a stock early when no one is talking about the stock and the stock is offering an excellent investment opportunity. He is known for identifying multi-bagger stock early in its cycle.
One only needs common sense to make money in stock market – Porinju Veliyath
Latest Porinju Veliyath stocks portfolio in 2022
Below are the stocks part of Porinju Veliyath stocks portfolio in 2022.
| | | | |
| --- | --- | --- | --- |
| STOCK | HOLDING VALUE (RS.) | QTY HELD | JUN 2022 % |
| Orient Bell Ltd. | 43.2 Cr | 704,512 | 4.90% |
| RPSG Ventures Ltd. | 22.7 Cr | 460,000 | 1.70% |
| Gati Ltd. | 22.5 Cr | 1,250,000 | 1.00% |
| Shalimar Paints Ltd. | 18.9 Cr | 1,120,000 | 1.60% |
| Aurum Proptech Ltd. | 15.8 Cr | 1,205,000 | 1.70% |
| Thejo Engineering Ltd. | 15.5 Cr | 147,600 | – |
| Kaya Ltd. | 7.3 Cr | 200,000 | 1.50% |
| Duroply Industries Ltd. | 6.1 Cr | 366,533 | 5.70% |
| HPL Electric & Power Ltd. | 6.1 Cr | 810,000 | 1.30% |
| McDowell Holdings Ltd. | 4.5 Cr | 650,000 | – |
| Cupid Ltd. | 4.2 Cr | 170,000 | 1.30% |
| Taneja Aerospace & Aviation Ltd. | 3.5 Cr | 300,000 | 1.20% |
| Praxis Home Retail Ltd. | 2.5 Cr | 800,005 | 1.10% |
| Kerala Ayurveda Ltd. | 2.0 Cr | 250,000 | 2.40% |
| TCM Ltd. | 1.6 Cr | 315,000 | 4.20% |
| Ashok Alco-Chem Ltd. | 1.4 Cr | 181,000 | 3.90% |
| Ansal Buildwell Ltd. | 1.3 Cr | 150,000 | 2.00% |
Porinju Veliyath stocks portfolio
Have a look at other famous investor's portfolios here:-
Mohnish Pabrai Stocks Portfolio
Ashish Kacholia stocks portfolio
Porinju Veliyath FAQs
What is Porinju Veliyath's net worth?

Porinju Veliyath's net worth is approx 200cr as of October 2022.

What is the famous Porinju Veliyath quote?

One only needs common sense to make money in stock market – Porinju Veliyath

Where is Porinju Veliyath farmhouse?

Porinju Veliyath's farmhouse is at sleepy Potta, near the city of Thrissur.

What is Porinju Veliyath PMS name?

Equity intelligence is Porinju Veliyath's PMS.