Last Updated on 1 year ago by Raj Kumar
Mohnish Pabrai Stocks Portfolio
Mohnish Pabrai is an Indian-Americal investor, entrepreneur, and businessmen. He was born in Mumbai and then he moved to US for stidies. After graduating, Pabrai worked in research and development (R&D) at Tellabs before launching his own successful IT consulting firm, TransTech, Inc., in 1991.
Mohnish Pabrai is well-known for spending more than $650,000 for the opportunity to have lunch with Warren Buffett. He now heads Parbai investments which manage funds worth more than half a billion US dollars.
In 2004, he wrote his first book, "Mosaic," in which he wrote about Warren Buffett's investing methods down to just a few simple points. In his next book, "The Dhandho Investor," Pabrai laid out in more detail how he only invests in companies with huge return potentials and little risk.
Mohnish Parbai has a website names chaiwithparbai where we writes about his thoughts about investment, philanthropy and investment podcasts.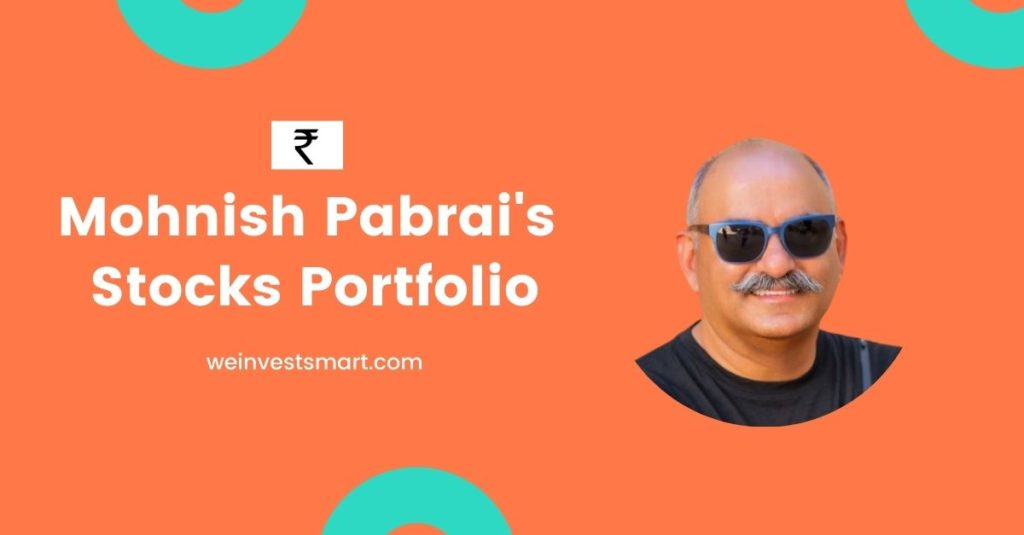 Have a look at other famous investor's portfolios here:-
Mohnish Pabrai Stocks Portfolio
Ashish Kacholia stocks portfolio
Latest Mohnish Pabrai Stocks Portfolio – May 2021
Below is Indian stock portfolio for Mohnish Parbai –
| | | |
| --- | --- | --- |
| STOCK / Company | HOLDING VALUE (RS.) | HOLDING % |
| Rain Industries Ltd. | 532.3 Cr | 8.70% |
| Edelweiss Financial Services Ltd. | 384.2 Cr | 6.00% |
| Sunteck Realty Ltd. | 345.8 Cr | 9.00% |
| Kolte-Patil Developers Ltd. | 119.4 Cr | 6.70% |
Mohnish Pabrai Stocks Portfolio
Kaveri Seed Company Ltd. and Rain Industries Ltd. are the biggest 2 investments of Mohnish Parbai.