Last Updated on 1 year ago by Raj Kumar
What is an Emergency Fund?
The concept of emergency fund is always misunderstood! People often mix their investment in emergency funds and treat their future investment as all in one fund!
So what is an Emergency Fund? – An emergency fund is a sum of money that should be kept aside untouched which should only be used in emergency like situations!
What are emergency situations? – The biggest mistake most people do is to assume life runs smooth like as it does today. They feel secured of buying a life insurance for their life, health insurance for their health. But, do you have an insurance which helps you in case you lose your job? or do you have an insurance which will take care of you if something unforeseen happens to you?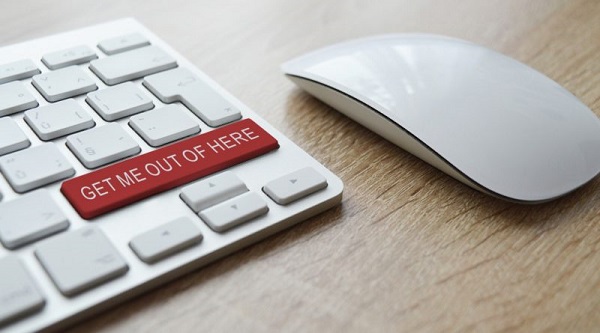 Emergency Fund is the fund which will help you in these emergency type of situations in your life. When you need immediate money for survival or anything else you can just feel relaxed and do not worry too much. Emergency fund is that sum of money which will take out from crisis like situations.
Rather you panic and get into the debt trap, Emergency Fund will give you a lifeline and buy you time.
What are the benefits of having Emergency fund?
There numerous benefits of having an emergency fund for you.
1. Peace of mind
When you have an Emergency Fund with you then you don't have to worry about money issues. You always know that you have backing of your Emergency Fund in case you need money for emergency situations
2. Protection for you and your family
if there is one thing which is certain then it's the fact that life is uncertain. You never know what awaits in future and that uncertainty shouldn't make you or your family member financially vulnerable. Have an Emergency Fund by your side will make sure you and your family feel protected.
3. Helps you get out od debt trap
If you face any uncertainty like losing your job or you need money for an emergency – If you don't have an Emergency Fund with you then you will most probably fall into a debt trap and the most common one is the credit card debt. If you use your credit card debt for emergency then you will end up paying around 36% p.a. interest for the money that you will borrow.
If you have an emergency Fund in this case then you can avoid yourself going into a debt trap!
How much emergency fund do I need?
You don't need a big amount as an Emergency fund! The size of your emergency fund depends on your lifestyle, goals, and current circumstances (e.g. kids vs. no kids, own a home vs. rent, etc.).
If you're single, rent a home, receive a steady full-time income, and are focusing on paying off your debt fast, then you can probably look for an emergency fund of 1-2 lakhs.(assuming your monthly spend is around 25k)
On the other hand, if you own a home may be on loan, have kids, you'll want to aim for the 3-4 lakhs as a minimum.(assuming your monthly spend is 50k)
Whatever your circumstances, aim for at least 3 to 6 month's worth of basic living expenses — things like your rent or home loan, food, and bills. If you have dependents or are self-employed, you should consider doubling that to a 6-9 month emergency fund.
If you don't have an emergency fund then don't worry. Start small, start the fund right away and keep building on the it until you have met your goal. The most difficult part is to start the account. Many people are ignorant of the fact that life is uncertain and anything can happen anytime!
One more key thing you need to keep in mind that- First pay off your high interest loans like credit card EMI/loans before you start an emergency fund as there is no point having it when you have high interest loan draining you financially!
Consider reading – How to get out of debt in 5 steps
Where should I keep my emergency fund savings?
This is the most important thing you need to understand. Often people mix up emergency fund and investment. They end up investing the emergency fund in stocks and high risk instruments which defeats the purpose of having emergency fund! at the same time you don't want to keep your emergency fund as cash with you as the value of money will depreciate with time.
Emergency fund should be liquid and can be easily accessible when there is an emergency. At the same time it shouldn't be so easy that you get attracted to it every now and then for your small needs.
Here are some best ways to park your emergency fund –
Insta redemption liquid funds
Flexible RD
Sweep in savings bank account
Best way to build up an emergency fund is split your emergency fund into 2-3 parts and in 2-3 instar-edemption liquid funds which you can break instantly to get the money in your bank account in matter of minutes.
Another way is to keep your emergency fund in liquid mutual funds with insta-redemption which will give you the money instantly when you need it.
When should I use my emergency fund (and when shouldn't I)?
When deciding whether or not to dip into your emergency money, ask yourself these questions:
Is it necessary?
Is it really really necessary?
Does it need to happen now?
Did I see this coming?
Do I have any other option where I don't have to end up in a debt trap?
You should be able to differentiate between emergency and non-emergency situation. For example, if you have lost your phone and in need of a new phone. you shouldn't be breaking your emergency fund to buy that new fancy phone, instead you should be able to adjust to this situation with out having to break your emergency fund!
Here are some situations that would justify using your emergency savings:
You get laid off from work.
Your family member is really sick and you don't have insurance to cover it.
Situations like these do NOT qualify for emergency fund access:
Gifts for holidays, birthdays, and other special occasions.
Expenses you can plan for (insurance, taxes, etc.).
A great deal on something you really want.
Spontaneous trips and vacations.
These types of expenses aren't emergencies and should be worked into your normal monthly budget. Rather than relying on your emergency savings, use sinking funds to work them into your monthly budget. Save a little each month and by the time the expense rolls around, you have the money set aside to cover it.
How to Build an Emergency Savings Fund?
Building an emergency fund is really easy if you do it right
If you don't have an emergency fund today then anything that you save today should first go to emergency fund than anywhere else.
There is a famous concept of 50-30-20 budget. which says
50% of your earning should go towards your needs – Like rent, home loan EMIs etc
30% of your earning should go towards your wants – like travel, entertainment, restaurant meals
20% of your earning should go towards your savings – here you can start looking at your emergency fund.
If you don't have an emergency fund at all then you should reduce your wants figure and aggressively save towards emergency fund.
If you are new to personal finance then don't worry, start small and build on it. Putting first few thousand rupees is the most difficult part. Once you have it then it will encourage you to save more.
What is an Emergency Fund and why you must have one? – closing thougts!
We hope by now you have understood the importance of an emergency fund in our life. As life is full of uncertainty we do not want our future to get trapped into debt and break us financially. Your first step towards building an emergency fund will give you peach of mind and some kind of certainty when you need the most.
Having an emergency fund makes your financial planning so much easier. Have you set up your emergency fund yet? if No, what are you waiting for!
Like this article? please share with your friends and family to spread the awareness about emergency fund?
FAQ on Emergency fund
How much money should you have in an emergency fund?
You should have 6 months of your monthly expense kept aside which you can use for emergency situations. This fund shouldn't be touched for anything except emergency situations.
Where should I keep my emergency fund 2021?
The emergency fund should be very liquid and should be accessible right away in emergency situations . The best ways to keep emergency fund is below –
1. Purchase insta-redemption liquid funds which can be redeemed in minutes
2. Sweep in savings bank account
3. Flexible RD.